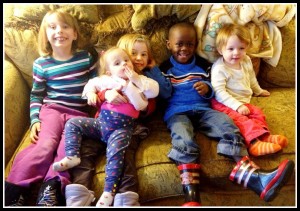 I read lots of articles about the environment, and sometimes I come away feeling depressed. The endless stream of issues seems so daunting. So many seem unwilling to admit we have a problem. I think of my sweet grandchildren and wonder what kind of world they will face.
To counter this feeling, I went looking for positive articles, and happily, I found quite a few. Here are summaries of and links to some of my favorites.
Ozone Layer Showing 'Signs of Recovery'
The key point in this article is that the ozone layer is in the process of healing itself, and could perhaps return to its pre-1980 levels by mid-century. Complete healing may well not occur until even later, or even at all, but despite that caveat, this is good news. Even better news is perhaps the way in which this reversal of a problem occurred. People around the world agreed to ban man-made chlorofluorocarbons (CFCs), used in spray cans and refrigerators, in the 1987 Montreal Protocol. Countries worked together.